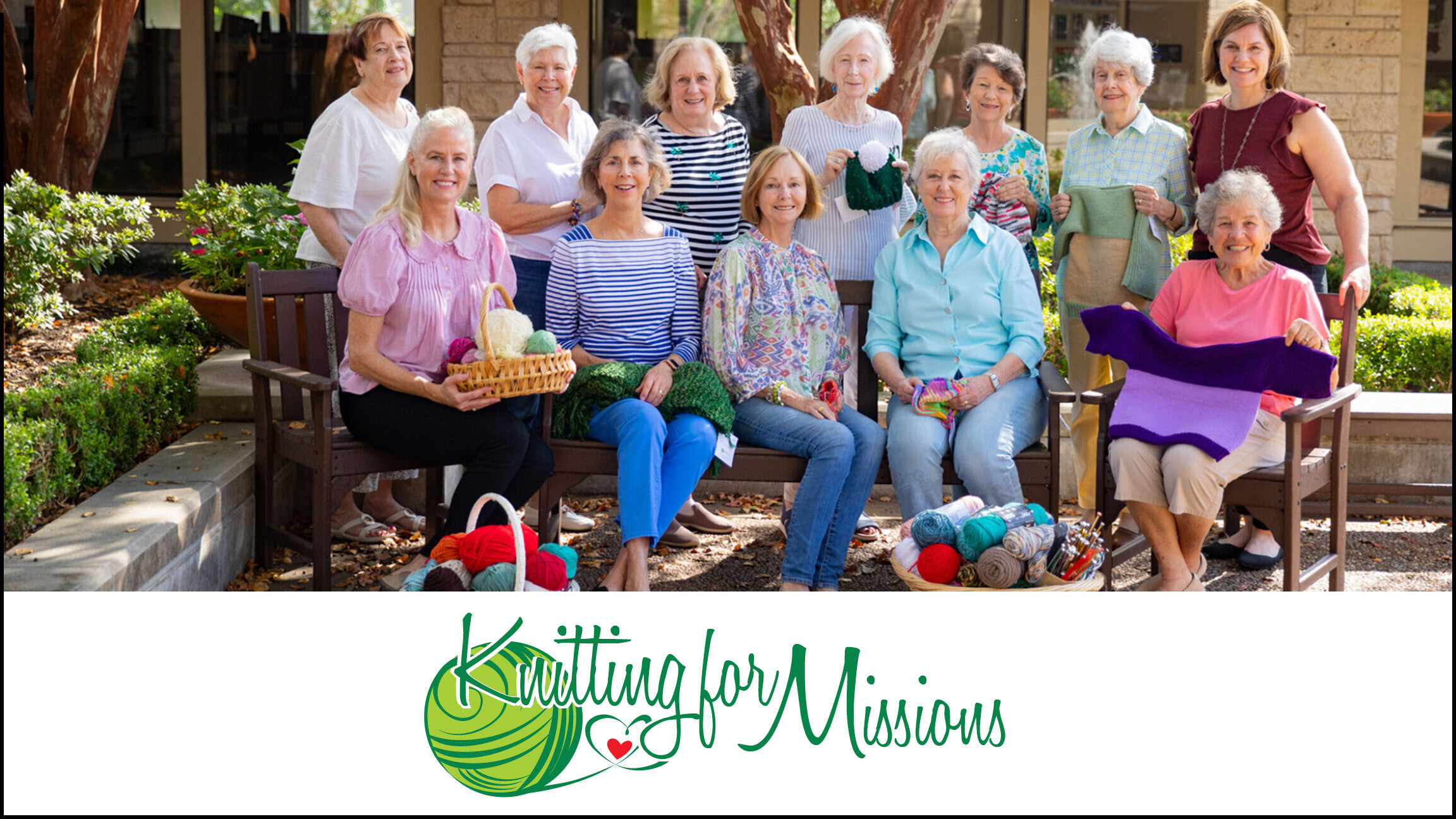 Join us as we work on knitting projects for our global mission partners. This welcoming group of women is excited about reaching as many people as possible – both through their knitting, and through fellowship as a group. Come with enthusiasm and an eagerness for knitting with a purpose! Yarn, needles, and patterns will be available, or you may bring your own. Contact Sue Phipps: sbphipps@comcast.net or 713-461-9528.
Kitting for Missions is a group of ladies who enjoy knitting and crocheting for good! Their work is in service to MDPC and our local and global outreach partners. The original product was Munecas de Amor (dolls of love) for hospitalized children being treated by the medical mission, Faith in Practice. These dolls now travel all over the world, but they also are loved by mission partners right here in Houston.
The work projects have grown in response to needs. The group now knits prayer shawls for our members needing comfort, neck cowls and hats for the seamen who visit our port of Houston, sweaters and hats for preschool programs in under-served neighborhoods, and hats and scarves for homeless and trafficked women in our city. Recently added items are prayer squares for baptisms and Alpha, colorful cotton washcloths for women's centers, and small comfort balls given to anxious children when they visit the school nurse or counselor.
The Evening Edition
Can't make our daytime group? Come to The Evening Edition of Knitting for Mission at the home of Shari Halvorson. Second Tuesdays of the month. Contact Shari for more information.
If you can't knit with us at either of these times, please contact Sue to talk about projects you can work on at home.