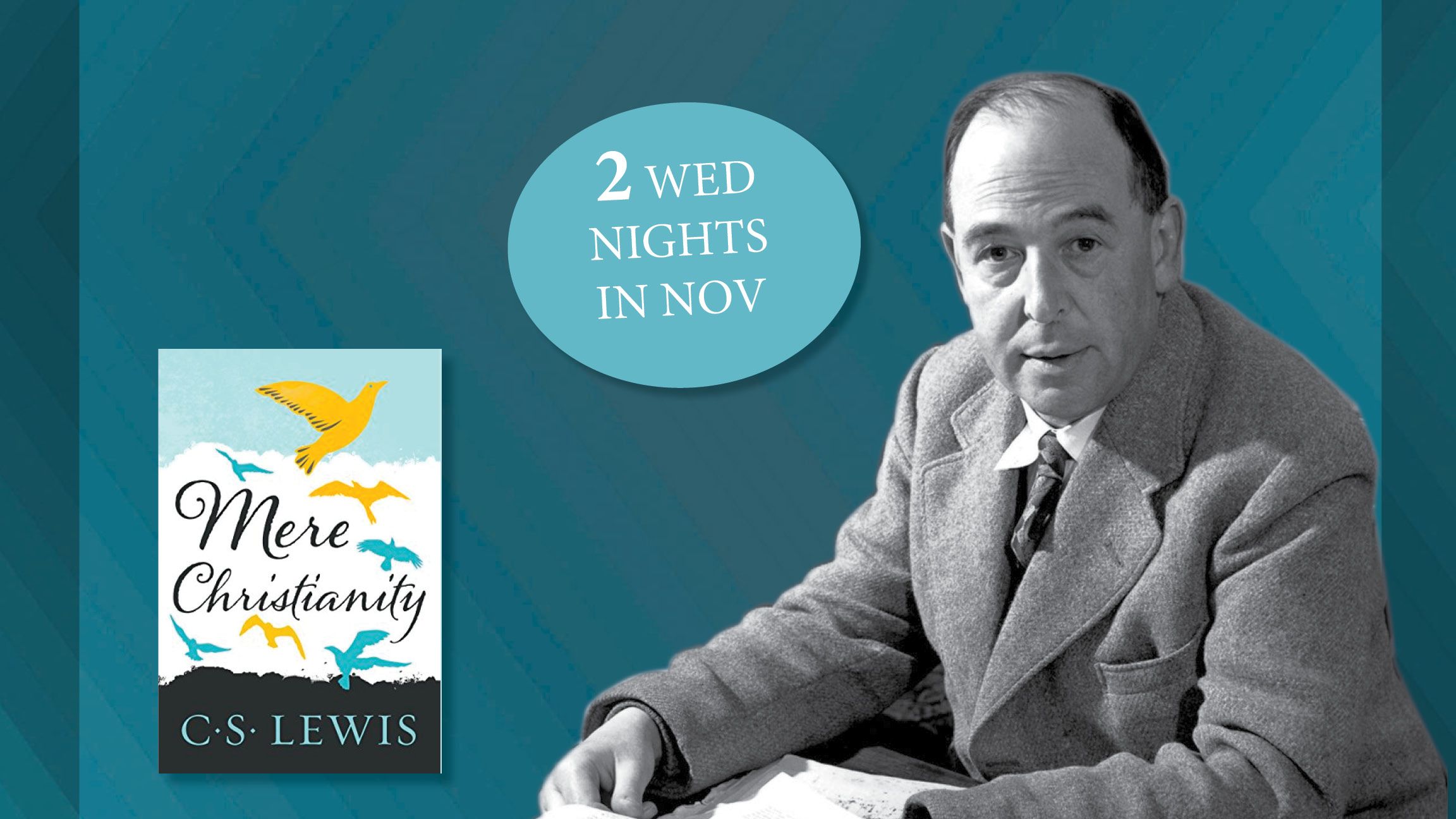 C.S. Lewis: Right and Wrong as a Clue to the Meaning of the Universe
The first part of C. S. Lewis' masterpiece Mere Christianity focuses on the fact we know right from wrong even if we're not especially moral or religious. How? Through what Lewis calls "The Moral Law" or "The Law of Nature." It's not an instinct or value judgment, but something outside us that functions across human civilizations, cultures, and eras. And we know it because human life together is impossible without it.
Register below for your spot. There's no charge, and you can pick up your copy of Mere Christianity at any bookseller. Read chapters 1 and 2 before November 10, and chapters 3 and 4 before November 17.
Teacher Dr. Clay Brown, MDPC's Adult Discipleship Pastor, wrote his doctoral dissertation on C. S. Lewis and postmodern thought, and he loves talking about Mere Christianity with friends!
Please choose either an in-person or online option. If you choose online, you will receive the needed password and login information.
C.S. Lewis Movie Event
MDPC, we're going to the movies! For only $5 per person, join us at Cinemark Memorial City on Wednesday, Nov 3 to see The Most Reluctant Convert: The Untold Story of C.S. Lewis. Award-winning actors and director tell the story of this "most reluctant convert" and his spiritual evolution into one of the 20th century's sharpest minds and keenest wits. We'd love to see you there! Tickets are limited, so purchase yours today.