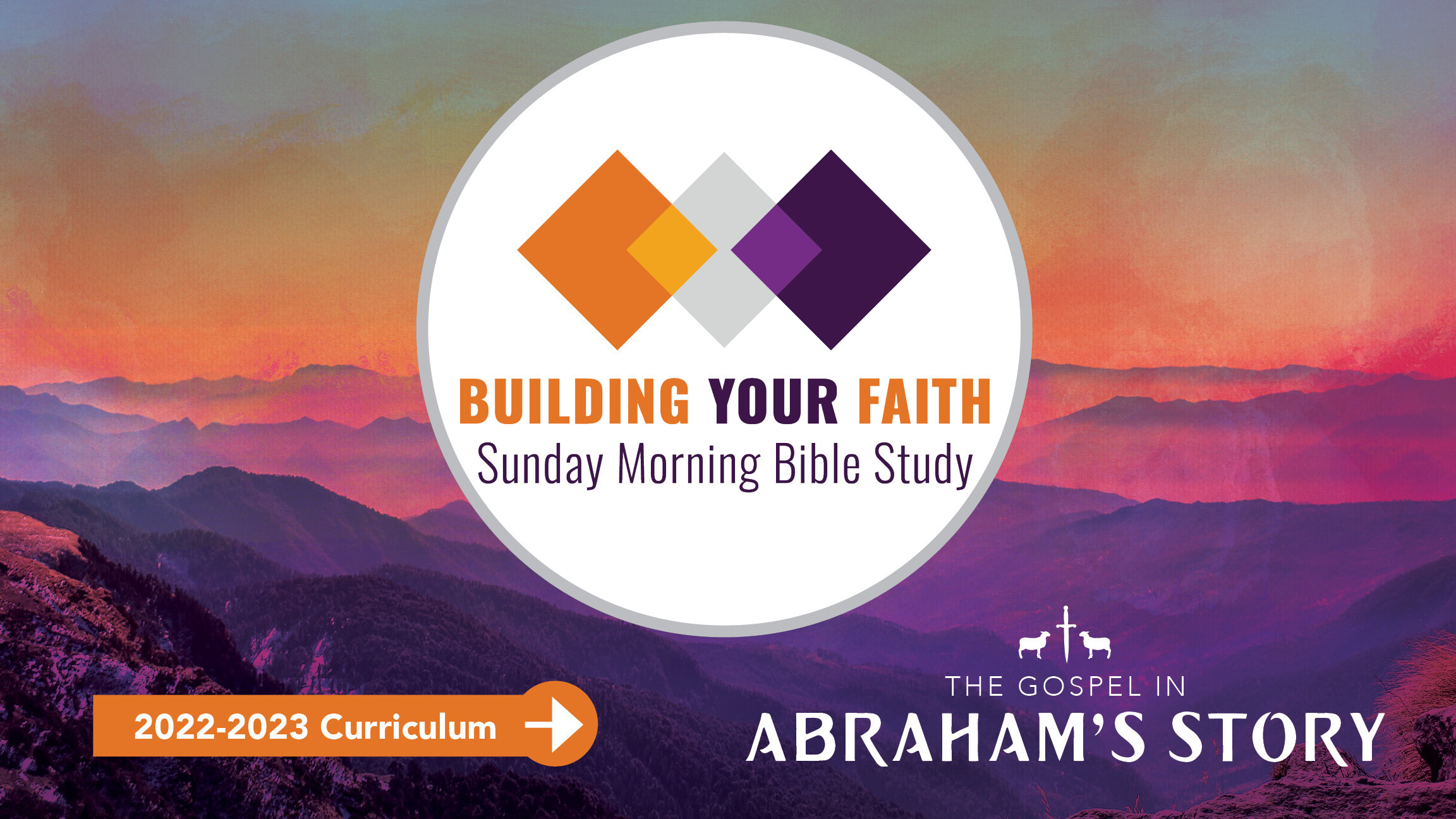 Building Your Faith: Exploring Scripture with the Pastors provides you a marvelous opportunity every Sunday to enjoy Biblical teaching from a passage with an MDPC pastor or staff member with seminary training. Dr. Clay Brown, MDPC Adult Discipleship Pastor, is the lead teacher, but many others join in the fun. There's no homework, no pre-registration or class roll, but always donut holes!
The Gospel in Abraham's Story:
Walking by Faith
This season's curriculum will follow Abraham's story in Genesis. In many ways, his story is our story as followers of Jesus Christ. Like Abraham, we walk by faith in response to God's call. But more importantly, Abraham's story is also God's story, revealing how God works by grace through faith in human lives.
Join us as we focus on Genesis 12-25 in the Old Testament, alongside Romans 4, Galatians 3, and Hebrews 11 from the New. Most MDPC Sunday morning classes will follow this study, along with this large-group class that meets on Sunday mornings.
We meet at both 9:45 and 11:15am (pick one) in-person in the Amphitheater (first floor of the CLC). The Zoom options for those who can't attend are in links below:
Classes meet at 9:45 or 11:15am in the Amphitheater or on Zoom