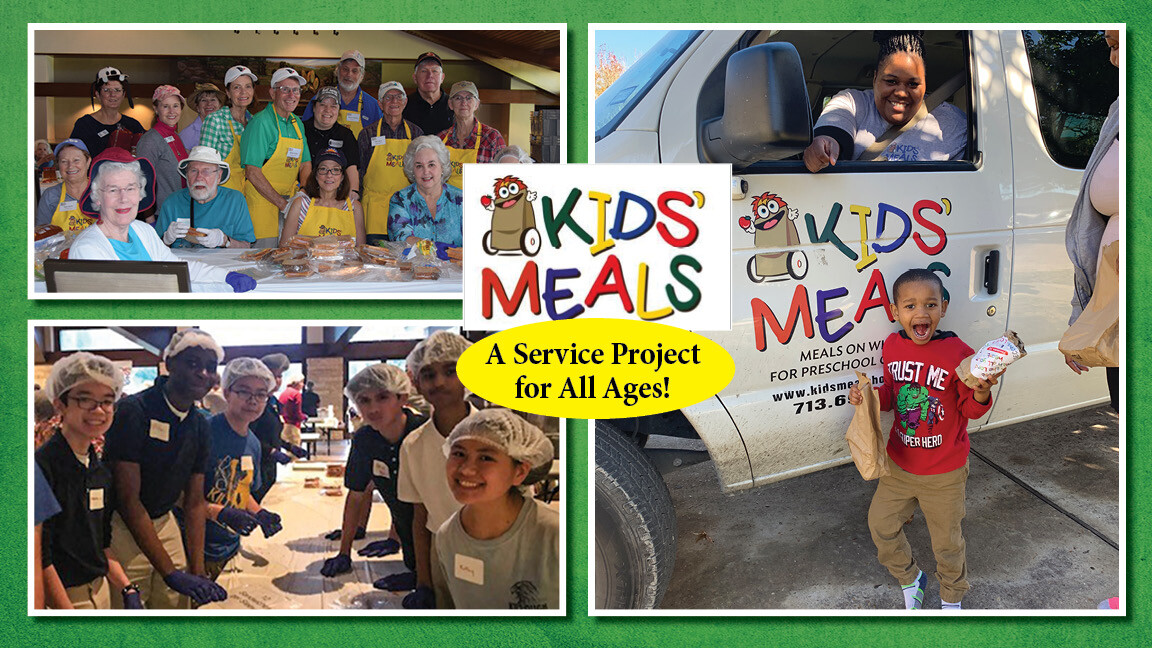 Second Wednesday of the month, 4:30 PM - 6:00 PM
Fellowship Hall
Remaining 2021 Dates (may change according to circumstances):
October 13, November 10, December 8
Please bring four loaves of sandwich bread per sandwich-maker to the service project. (Plain white or wheat, nothing fancy required!) Everyone making sandwiches is required to wear a hat or head-covering. Please provide your own or you will be given a hairnet to wear.
Interested in our monthly project AT Kids' Meals?
Starting this October on each first Monday of the month, a group from MDPC will volunteer at the Kids' Meals facility, 9:00 AM-noon. Click here to learn more!
Why we help Kids' Meals
Texas is number one in the nation for food insecurity for children, according to The Houston Food Bank, and, here in Houston, 1 in 4 preschool children goes to bed hungry. You can make sure that there is one less hungry tummy! Come make sandwiches at MDPC for Kids' Meals.
Contact Julie Hempel: