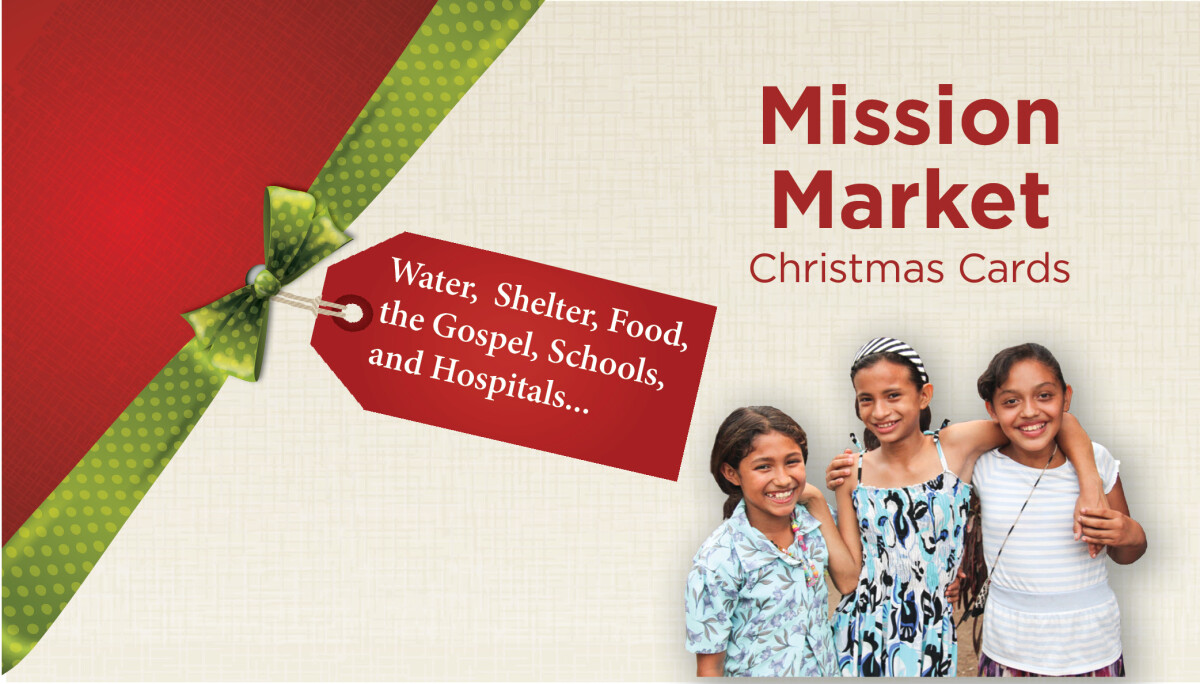 Every Sunday, from 11/04/2018 to 12/23/2018, 9:30 AM - 12:30 PM
Shop Mission Market in the Sanctuary Lobby on Sunday mornings this Christmas season. On weekdays, cards are available through the Front Office.
When you purchase Mission Market Christmas cards for your friends and family, the donation you give can change someone's life. One hundred percent of the money received is sent to the MDPC ministry partner(s) of your choice! These partners are living out Christ's mission to help and to heal those who need it most: inner-city youth, homeless and food-insecure families, children living with disabilities, people without access to clean water, or children orphaned by AIDS.

Ministries you can support through Mission Market 2018
The Antioch Partners (Worldwide)
ALPHA Houston
Camp Cho-Yeh
Evangelical Theological Seminary Cairo (Egypt)
Faith In Practice (Guatemala)
Free Wheelchair Mission (Worldwide)
ECHOS (Houston)
Hope for Youth (Houston)
The Beacon (Houston)
LIFE Houston
Kids' Meals (Houston)
Living Water International (Worldwide)
Lulwanda Children's Home (Uganda)
The Landing (Houston)
The Micah Project (Honduras)