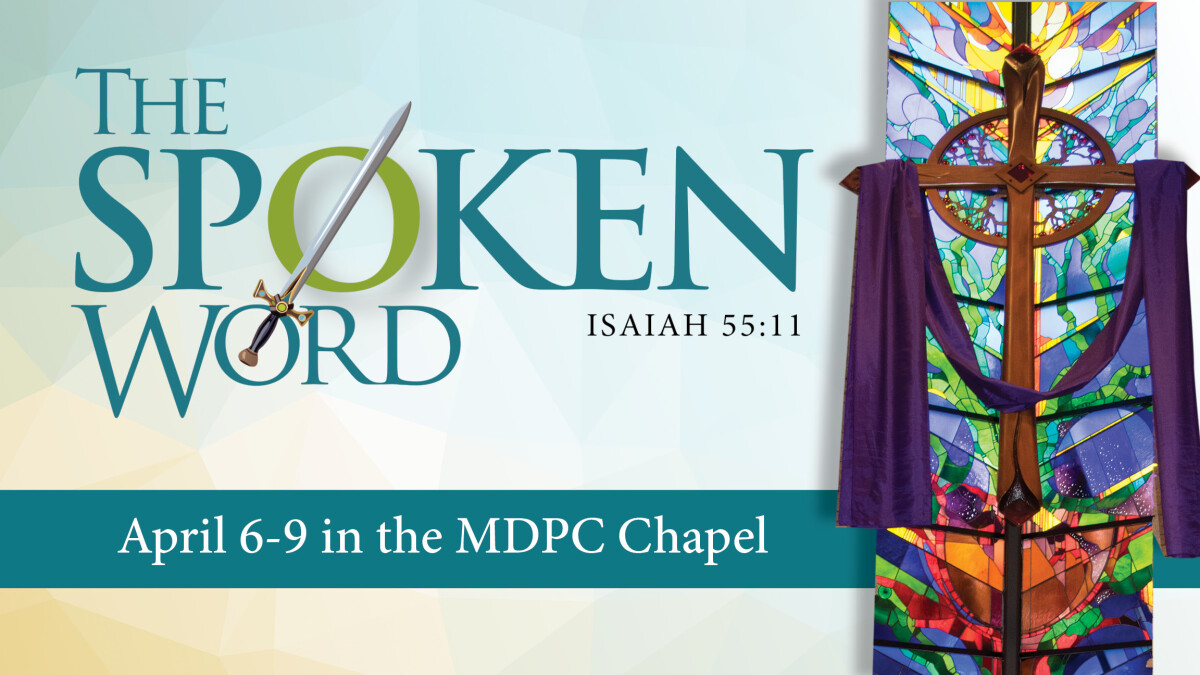 Monday, April 06, 2020 - Thursday, April 09, 2020
Pastor Alf will start us off with Genesis 1 at 6:00 AM on Monday, April 6. We expect to finish in the afternoon of Maundy Thursday.
Every precaution will be made to ensure your safety during your reading. Please bring your own Bible.
Reading the Bible aloud always fills you with a sense of awe and gratitude at the power of His word. Whether you are five or eighty-five, you are guaranteed to enrich your Holy Week in an amazing way! You've heard others share their experiences...now it's your turn: signup this year for The Spoken Word. Whatever your schedule, carving out fifteen minutes for The Spoken Word will be time incredibly well spent!
For questions, please contact the Spoken Word team at .
Registration now open!

Monday, April 6
Live Streamed from 6:00-8:00 AM & 2:30-4:30 PM
Tuesday-Wednesday, April 7-8
Live Streamed from 9:30-11:30 AM & 2:30 -4:30 PM
Thursday, April 9
Live Streamed from 9:30-11:30 AM
We Need Table Hosts!