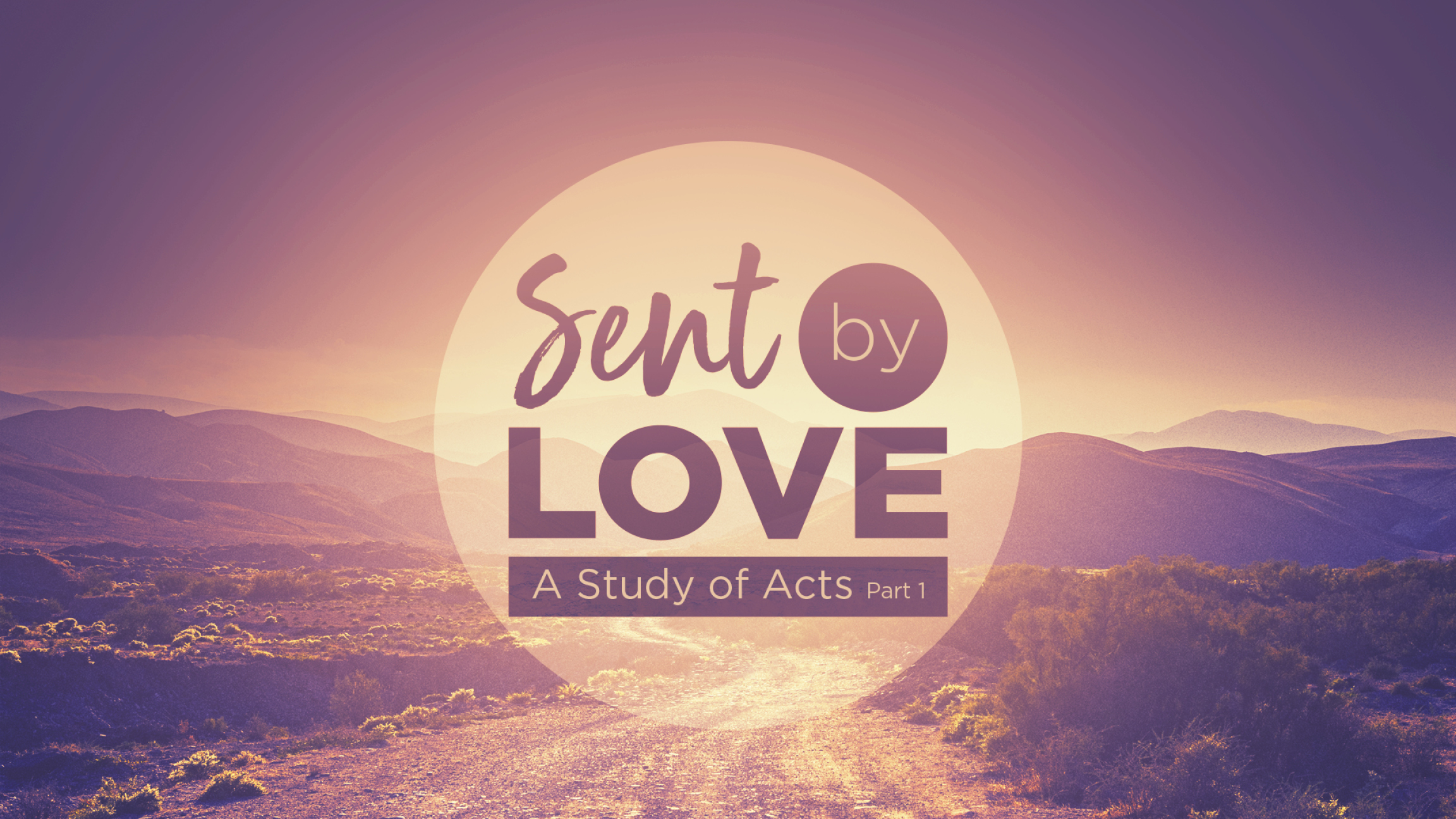 Looking for the Sunday Morning Pastors' Class?
Following Jesus Christ as Lord means He sends us to share His good news through words and deeds. But how does our response to His mission make a tangible difference in us? In the lives of others? In the world today?
Join us as we explore Christ's call to be His witnesses in our new all-church Bible study, Sent by Love: A Study of Acts (Part 2). We'll study the biblical story of the Christian movement's explosive, life-changing launch—from August 22 to the start of Lent 2022.
This is the fourth year of a four year church-wide Bible study program curated by Adult Discipleship. First we studied Romans, followed by the Gospel of Luke and the first half of the Book of Acts. Now we turn to ACTS 15-28.
There are many opportunities to participate. As in previous years, most of our Sunday School classes will use this curriculum during their regular Sunday gatherings at 9:45 and 11:15 AM. Our pastors' class, Building Your Faith, at both 9:45 and 11:15 AM, beginning August 22, offers an opportunity to enjoy stand-alone lessons taught by pastors and other staff members. (Geared especially for MDPC members and friends not attending an existing class, for MDPC guests, and for those investigating Christianity!) If Sundays are difficult, then our Wednesday evening small group study beginning August 19, 6:00-7:00 PM, is a great option.
STUDY OPPORTUNITIES
Sundays at 8:30 AM
Parents of Preschoolers
Sundays at 9:45 AM
Quest
Pathways (women only)
Building Your Faith
Together in The Word
Sundays at 11:15 AM
CrossRoads
Bible Basics
The Parish
Daily Bread
Nearly and Newly (soon-to-be or recently married couples)
Life 2.0
Building Your Faith
Wednesdays 6:00-7:00 PM (beginning August 19)
For more information, or to join, contact Tom Braschayko ( tombraschayko@msn.com)
Other Opportunities
MOPS (Moms of Preschoolers) Bible Study
Sundays at 9:45 and 11:15 AM
Wednesdays at 6:00 PM
Additional Resources
Just 5 Minutes in Acts
The teacher is Dr. Clay Brown, MDPC Equipping Pastor. God speaks and transforms us when we study and reflect on the Bible. But maybe you're not geared for a 45-minute Bible study? Maybe you only have 5 minutes to spare? Then "Just 5 Minutes in Acts" is for you. Every week, we'll look at a Scripture text from the New Testament book of the Acts of the Apostles for 5 minutes. We'll talk ab​out 1 thought we get from it, and then 1 implication for our lives if that thought is on target. This study is part of the "Sent by Love" study through Memorial Drive Presbyterian Church, Houston, TX.
Email Clay Brown ( cbrown@mdpc.org) or Kami Vaughn ( kvaughn@mdpc.org) for more information on any of these classes, or if your small group or class would like to participate.