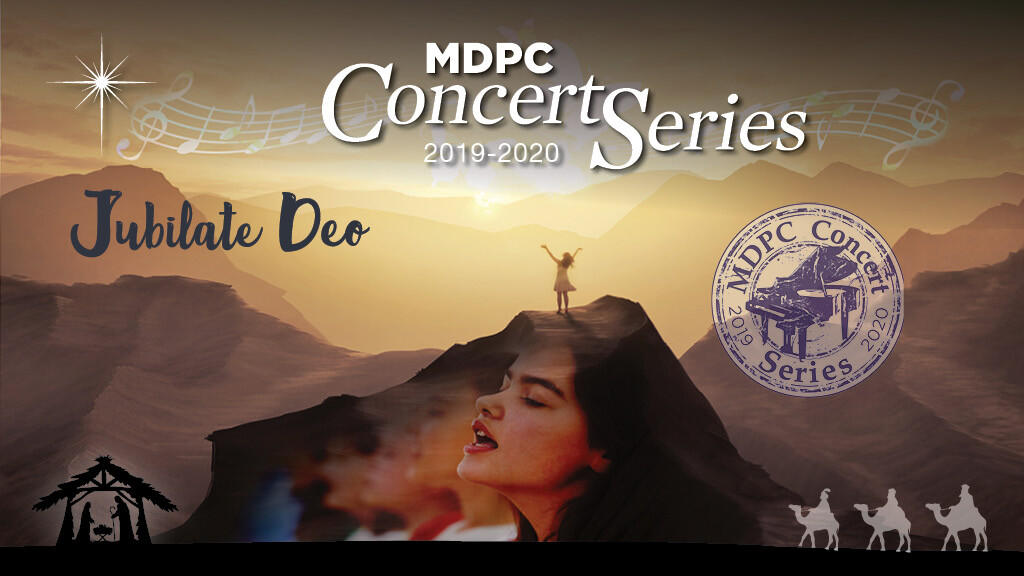 Sunday, December 08, 2019, 6:00 PM - 7:30 PM
Concert Series Presents: American composer Dan Forrest's Jubilate Deo,
The MDPC Sanctuary Choir and full orchestra

Following the Family Christmas Festival at 4:30 PM, join us for the MDPC Christmas Concert.
Featuring prolific American composer Dan Forrest's Jubilate Deo, the MDPC Choir and full orchestra will celebrate the birth of Christ in the colorful languages of the world. Jubilate Deo brings to life the global aspect of the traditional Psalm 100 text, "O be joyful in the Lord, all ye lands," by setting it in seven different languages, drawing from a wide spectrum of musical influences. Each movement combines characteristics of its language-group's musical culture with movements in liturgical Latin, intertwined Hebrew and Arabic, Mandarin Chinese, Zulu, Spanish, and English. The result is a stunning global celebration of joy!
The audience will also join in singing carol favorites: The First Noel, O Come All Ye Faithful, and Joy to the World! The concert is free and open to the public.