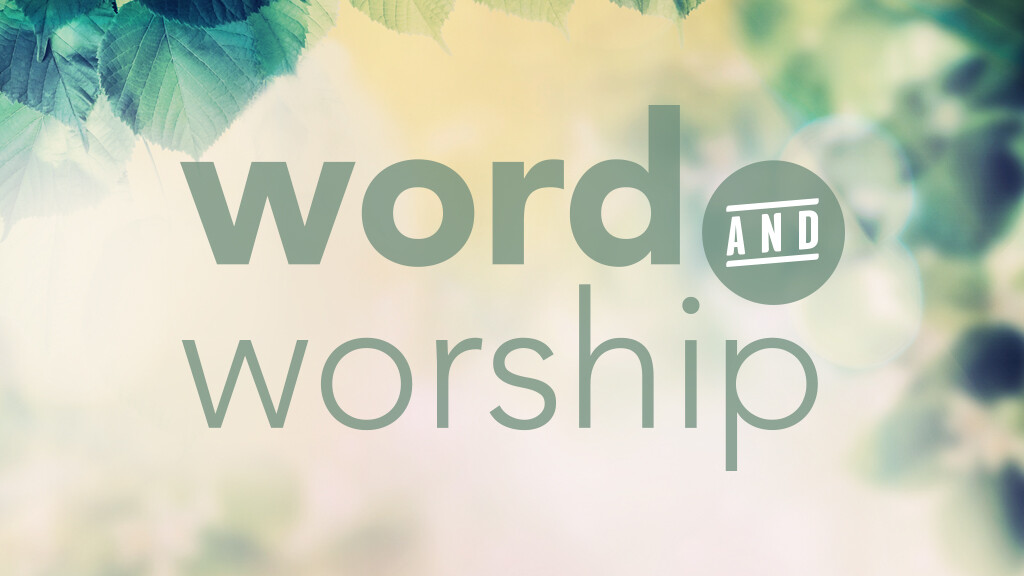 Every Sunday, Wednesday, Thursday
WORD and Worship 2018-2019:

A STUDY OF Genesis
What to expect at Word and Worship:
Life with God all began in the Garden. To learn how to build lives, create families, and encourage faith, we want to go deep into the stories of those who first walked with God. Yes, they stumbled along the way, but God was always there to redeem and reorient their lives back to treasuring Him above all else. We believe that God is creating and calling us to be His image bearers today, just as He called the people in Genesis.
Throughout this study, we will saturate ourselves with the stories of Adam & Eve, with Noah & his ark, with Joseph & that multi-colored coat. These are stories that inspired not only people who lived long ago, but also encourage us today to orient our lives around our God, who relentlessly pursues us.
Life shared with others brings greater joy, keeps us honest, and encourages us to persevere when the road gets tough. In Word and Worship, we will share during time together in small groups, while also having opportunities to worship and learn with the bigger, corporate body of Christ—all in an effort to love and glorify God more in our daily lives.
SCHEDULE OPTIONS
Thursdays, beginning September 6
Women | 9:30-11:30 AM
Childcare (free) for ages 3 months to 5 years
Sundays, beginning September 9
Co-ed | 9:45-10:45 AM or 11:15 AM-12:15 PM

Wednesdays, beginning September 12
Co-ed | 5:00-6:00 PM or
Women | 6:30-7:30 PM