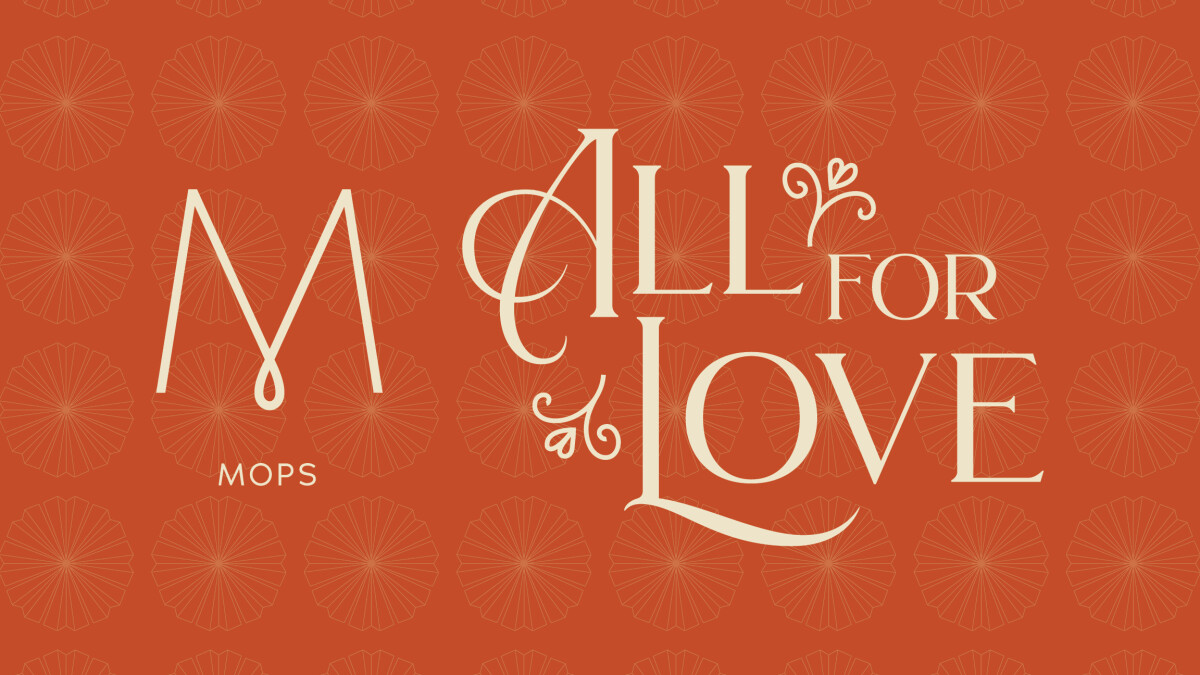 Every other Thursday, from 08/26/2021 to 04/21/2022, 9:30 AM - 11:00 AM
After a year spent hunkering down, living smaller, and experiencing a little more fear than normal, we're declaring this is the year of going "All For Love." Come for free childcare, breakfast, and time with other moms.
Four Opportunities to Connect:
1. Thursday Small Group
Join us at MOPS this fall! Come for solid content, free childcare, and adult conversations. Your children will be cared for as we take an opportunity to care for you. Registration required for you and your child(ren).
2. MOPS International
Register with MOPS International to have access to tons of helpful resources, including bi-monthly videos that will be sent out on Tuesdays and crafted during this time to best support you.
Register for MOPS International
3. MOPS at MDPC Facebook Group
Join the group for up-to-date information and connection.
4. MDPC Children's Ministries Facebook Group
Join the group for information on upcoming events for your kids and your family, as well as informative webinars, virtual Bible study, story time, and more.