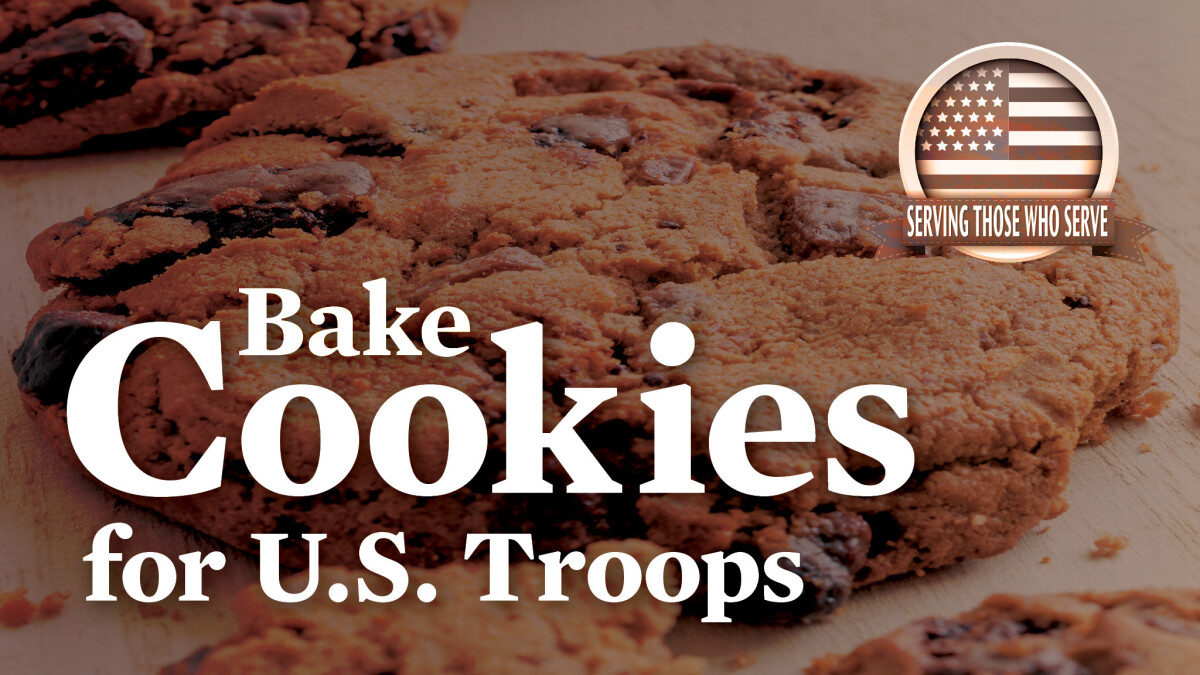 Thursday, February 07, 2019, 9:30 AM - 1:00 PM
There is just nothing like home cooking, especially when it's homemade cookies! Each year, "Sewing for Missions" bakes and collects treats to send to U.S. military abroad.
Everyone is invited to bake and bring cookies. Each year the number of cookies donated increases - help us increase again this year! Any cookies, homemade or not, are needed. Put this on your calendar, and keep in mind that cookies can be baked and frozen ahead of time...
Bring your homemade cookies on February 7 by 11:00 AM. You can drop off cookies, or, stay to help package and pray over the treats. All helping hands are welcome at this friendly, festive outreach event.