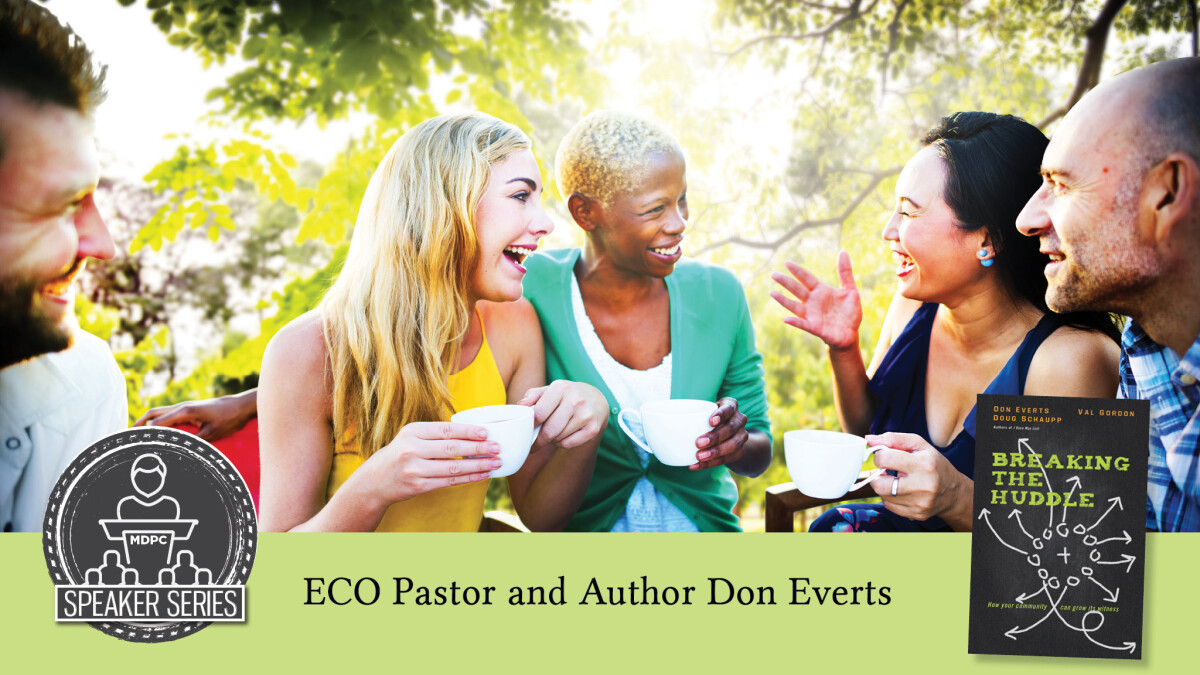 Thursday, March 21, 2019, 7:00 PM - 8:30 PM
Discovering Delight in Spiritual Conversations
How do you hold a spiritual conversation with someone? In other words, how do you talk about things that matter with your children? Your parents? Your spouse? Your friends at work and in the community? Even more pertinent, how do talk about such things with great joy and freedom?
MDPC's first Speaker Series event of 2019 will focus on this vital need. So that we can learn and practice the delight of spiritual conversations, we've invited Don Everts, author and ECO pastor, to come share insights built from the latest Barna research and his own cutting-edge books. Can we delight in having spiritual conversations, even in today's culture? Don says "Absolutely!"
This won't be a "theoretical" evening of discussion. Don will offer practical information, giving us tools we can start using right away for more fruitful conversations - like, for example, his "Spiritual Conversation Curve." By the time the evening is over, we each will have game plans for our own winsome, natural conversations!
This is an opportunity for you to grow in your invitational ministry and learn from one of today's leading experts. Nothing is more significant in your life as a follower of Christ, or in the life of a community of faith, than discovering the delight of spiritual conversations!
Light snacks will be served.
Don is an ECO pastor on the staff of Bonhomme Presbyterian Church, St. Louis. Previously he ministered on college campuses with InterVarsity Christian Fellowship. He is a co-author of the trailblazing books Breaking the Huddle: How Your Community Can Grow Its Witness and I Once Was Lost: What Postmodern Skeptics Taught Us About Their Path to Jesus. In partnership with the Barna Group, he is the author of the soon-to-be-released The Reluctant Witness: Discovering the Delight of Spiritual Conversations.