Children
Summer Celebration is Here!
Daily Summer Celebration Videos
July 6-July 9 • 9:00 AM Monday-Thursday
(Monday is an introduction to the week!)
Daily videos will be livestreamed at livestream.mdpc.org and on Facebook at facebook.mdpc.org. Replays will also be posted here each day.

All Church Virtual Worship Night on July 9, 6:30 PM
This evening of celebration will be livestreamed at livestream.mdpc.org and on Facebook at facebook.mdpc.org.
Theme: God Is Bigger
Last fall we selected the theme for Summer Celebration 2020 -- "God is BIGGER!" At that time, Rachel was not entirely sure if it was the right theme, but God knew exactly what He was doing. Months later we find ourselves facing a global pandemic, and we see clearly that the most timely and appropriate theme for Summer Celebration 2020 is "God is BIGGER!"
YOU CAN ALSO PICK UP A SERVE AT HOME PROJECT! The projects are a really fun way for your family to serve together. These projects are for our MDPC food pantry that serves 600 families a week and Kids Meals that feed hungry preschoolers and their siblings.
The Revised Format
Summer Celebration 2020 will still occur the week of July 6-10, and will follow a hybrid virtual/live programming model.
Virtual Experience: Worship, Bible teaching, crazy games, and more will be accessed virtually from home. Feel free to login as a family and invite friends to join in the fun!
BIG BAG: Registered families will receive a reusable bag filled with a journal (

download the PDF here

), games, and more "best of Summer Celebration" activities to enhance and reinforce the virtual experience.
Host a SERVE Party at Home: Families may elect to participate in a service project. We will supply the materials, and you can complete the service project at home with your family, with other Summer Celebration buddies, or with friends from your neighborhood. Return finished projects to the church, and we will deliver them to our Mission Partners.
Other Events
BIG SPLASH BASH: (This event will be postponed until later in the summer. Stay tuned for dates.) Wear your swimsuit and sunscreen, bring your towel, and join us for a day of water games and inflatables on the MDPC Field.
Virtual Worship Celebration on Thursday, July 9 | 6:30-8:30 PM: The family fun night had to be cancelled for safety concerns. We hope you'll join us online instead for a fun wrap-up to Summer Cel 2020.
Questions? Contact staff via the email below:
Need a Distraction for your Kids during the Corona Shutdown?
Children's Ministries will be on Facebook Live with a new storytime each day, and both Sunday Preschool and Elementary Lessons may be found here. To view the entire collection of Sunday lessons, click on the links within "Bible Lessons and Story Time."
For safety reasons, MDPC will not have in-person childcare during the summer. Decisions about fall programming will be made at a later time and will be based on current data.
Bible Lessons and Story Time
Chapel Time for The Little School & The Yellow School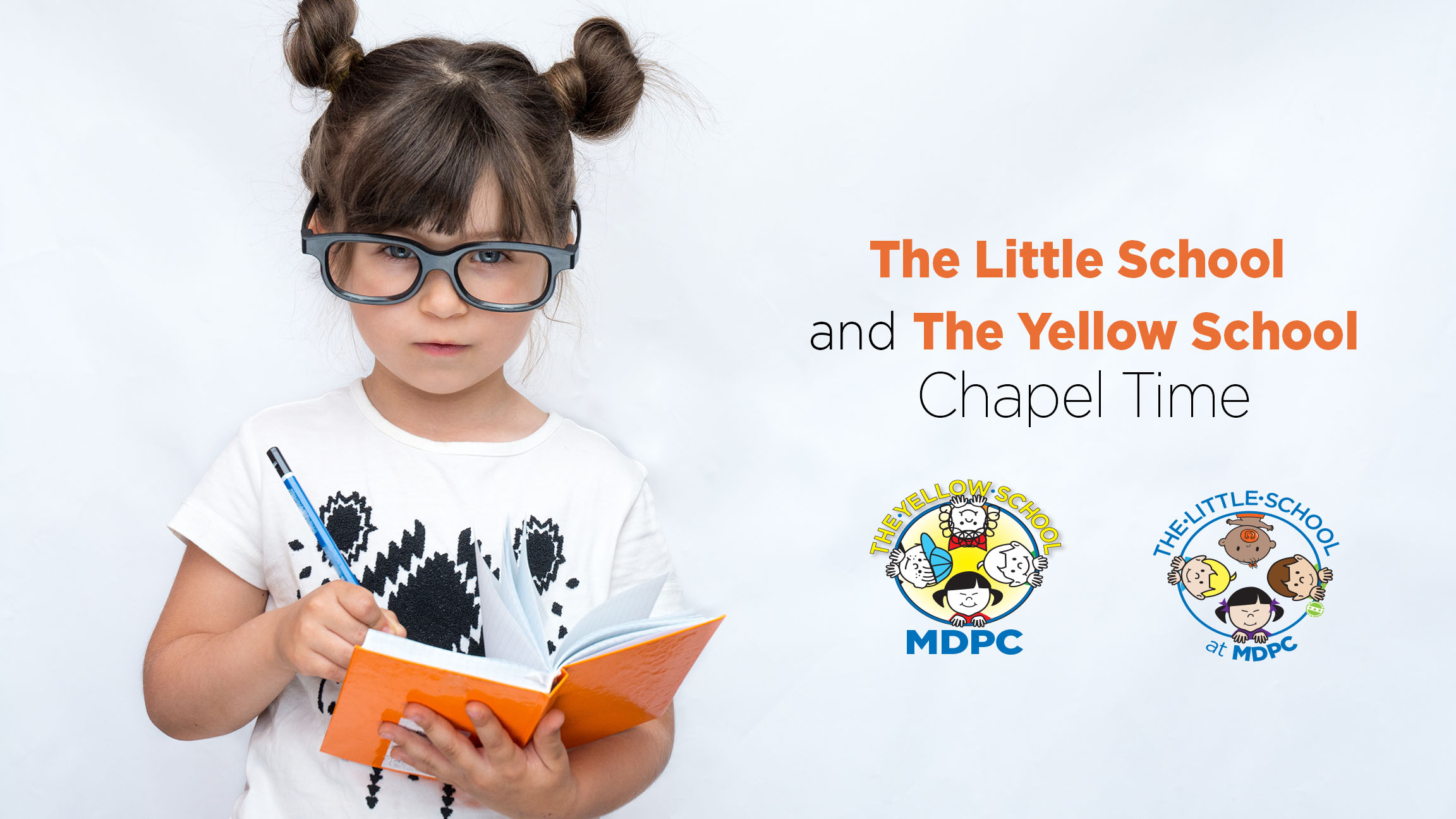 We find it our greatest joy to introduce children to worship, Sunday School, mission, and service opportunities, and walk with them as they develop a love for Christ, a knowledge of who they are as a beloved child of God, and an understanding of where they fit into the body of Christ.
Our amazing Children's Ministries team is ready to partner with you in your child's faith development. Their faith – along with yours – will flourish in this amazing ministry at MDPC!
Child Care Plus
Sunday Mornings
Volunteer with our Children!